Mar 22, 2023
Kailash Home Children Goes Mustang Trail Running 2016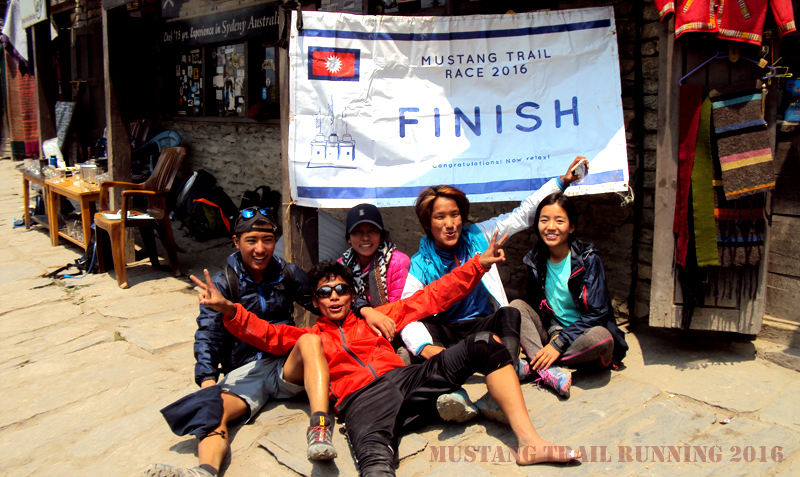 19-28 April, 2016 – students from Kailash Home ( Lhakpa Nagarkoti , Mangal Singh Tamang , Sunita Tamang and Samdup Lowa ) ran through the Himalayas of Mustang in the altitude of 4000 m. The 8 stage , 200 km running through the Mustang district organized by Trail Running Nepal invited our boys and girls to challenge the next level, gave them a unique opportunity and an experience to run. An opportunity to prove who they are and to mark a record in their life.
Running seem easy to those who think so. Oh ! yes, running is a cheapest sport comparing to other sport. But it does a lot then we think. Running at the altitude of 4000 m above sea level, to complete the 8 stages of challenging roles of 200k is highly challenging. These four, young, energetic student of Kailash Home might be the first Nepalese teenage to participate as well as to complete this challenging marathon.
Even with limited experience these four young teenage completed the 8 stages. The 8 stage were highly competitive. Running with the international runners was probably their first time. It was a high level challenge for them but they completed with colorful position. Mangal Singh Tamang secured 4th overall and 3rd on boys categories and the girls completed the stages. But more then that they returned with wonderful memories and a whole lot of experiences.
They got a lot of ground knowledge of Mustang. The costumes, Languages, occupations, arts, cultures, animals, birds and the mysterious caves. The mysterious history of Mustang and the breath taking sceneries of the cold desert were the highlights of their High altitude Run.
They had a reconnection with the beauty of Himalayas, with the wind, with the beautiful sceneries. The hardship and the toil they endured while running up hill and downhill of Mustang were all welcomed away by the wind and the breath taking sceneries. It was a run with many challenges. They have to challenge their mind, soul, control the whole body and also face the wind and keep pace with the professional runners. While running they had a goal to reach and bring back Pride and Glory for Kailash Home where they had spent 13-15 years of their life. Their goal was not only to run and complete the stage but also to make a mark in their life. They expressed their return back to the Kailash Home with these words "Thank you to Kailash Home and to those who have constantly supported and took care of us to reach our full potential."
Mustang Trail Race 1
Kailash Home Events Reporting by: Mingmar Tamang| Grade XI | Trinity Int. College
Mgt: Our heartfelt thank goes to Richard Bull and Trail Running Nepal (www.trailrunningnepal.org) for providing this wonderful opportunity for our children.
Post Comments