Mar 23, 2023
Education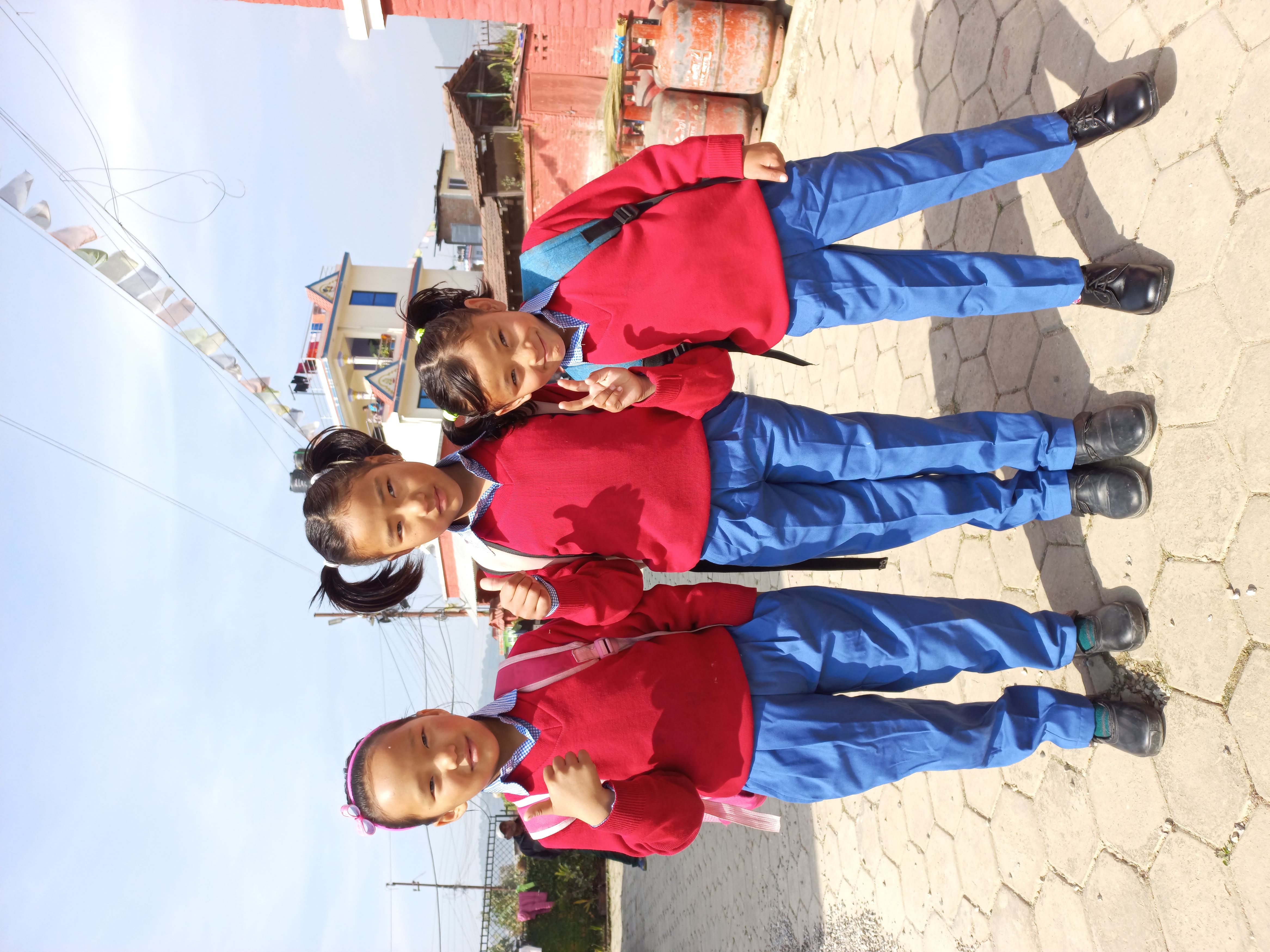 0ur children go to different colleges and schools namely Trinity International College, Thames International College, Reliance International, Islington college, Xavier's Academy, Silver Mountain, White House, Institute of International Management Science, Herald Internatioal, Malpi International, Young Hearts Boarding High School, Namgyal Higher Secondary School and Manasarovar Academy.
Primary School
Class Nursery to V
Medium: English, Nepali, Tibetan
Manasarovar School is a primary school founded in 1997 by a group of Tibetan and Nepali women, started with only 15 children. Gradually school earned recognition for its firm disciplinary structure and good care for children and for providing high standard education. All the school teachers are female with currently schooling for about 400 students. All the major subjects are being taught in English language except for Tibetan and Nepali languages.
Namgyal Higher Secondary School:
High School
Class VI to XII
Medium: English, Tibetan & Nepali
Location: Gokarna, 10min walking distance from kailash Home
Namgyal Higher Secondary School was founded especially for Tibetan exile community children as well as children from similar ethnic group of Himalayas. Namgyal School is currently schooling for more than 400 students from both Nepali and Tibetan communities. The experienced staff at NHSS are so special and the quality education being provided to students which earn them in Top 10 Highr Secondary School in whole Nepal. The school is good for us because of its reasonable fee structures, delivering good result, good facilities, close to our hostel and child-friendly environment.
Currently, 9 of our children are studying at Namgyal Higher Secondary School.
Young Hearts Boarding High School:
High School
Nursery to Class X
Medium: English medium school
Location: Narayantar, Jorpati
The year 1991 saw the birth of Young Heart Boarding High School along with the ideals of its founders to impart sound and effective education in the most positive manner possible.
YHBHS aim is to mould and develop every child physically, mentally and spiritually through very modern methods. In order to fulfill the desired results they have very carefully selected qualified and experienced teachers who come from well-established English intermediate schools. Y.H.B.H.S. is officially registered and has been and will be educating its pupils in accordance with the syllabus and text books recommended by Nepal Government. Apart from these, they have also introduced certain extra texts which will help the children to acquire a broad understanding of education in general.
Post Comments