Mar 23, 2023
Quarantine @ HCF Kailash Home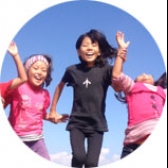 Its been long since we are under confinement. At the moment 68 children have gone home and 25 are staying here in Kailash home. So altogether we are 37 at Kailash including staffs. We are safe and doing great. We planned to make quarantine more productive and constructive for our kids. We engage them with various activities which they enjoy a lot. Our activities are online classes, online educational video, music hours, dancing class, computer learning class, computer gaming class, bakery, cooking, gardening, movies, lego, carrom board, badminton, Bingo/ Tambola, art, face painting, basketball, football, cycling and many more.
During this confinement, we are usually in touch with the children and their family and till now we are happy to say that all of our children are in good condition and doing well with their family. We have also come up with Kailash Home DE Confinement plan & Children return protocol. Which we will inform respective parents/children through phone call or social media.
Stay safe, stay strong & stay healthy!
Post Comments